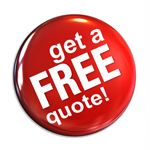 Our mission is to provide best performance and excellence in each service to make sure that your family and business are secured!
Security Assessment
Please visit our Showroom to get a free assessment. We will be happy to discuss all your requirements in detail and show your our displayed products! Alternatively, please contact us on 03 9018 9196 to get a free quote or advice.
Smart Wiring

We will design and integrate the most effective and efficient structured wiring system to suit your budget and requirements.
System Design and Integration
Along with coordinating assessment and installation process, our team is able to design and integrate your security system according to your preferences and needs! We offer Home Automation for all security devices which allows you to control your home and business at the touch of a button! Please read more on Home Automation.
Installation
If you're looking for professional installation of any Security Systems, whether they are home or business Alarm Systems, CCTV, Video Intercoms, Access Control or Automated Gates & Openers, you're in the right place! Our technicians are professionals with extensive experience in the security industry and they will ensure that the installation process goes smoothly and that your expectations are being met.
Supply
As security experts we have tested a variety of security systems to find the most durable and reliable system on the market. Our years of research have unambiguously shown that the Bosch Security System is the  best security solution. We use Bosch Alarm Systems, CCTV Cameras, DVRs and Access Control. In addition, we are constantly testing new products from the Korean market, and we're proud to offer Korean DVRs and CCTV Cameras, which all of have been proven successfully.