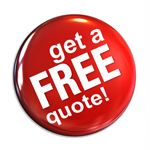 Video Intercom System can be effectively installed in your home or office. Video Intercoms provide you with a sense of security and simply protect you from unexpected and unforeseen situations. Today, video intercoms are not only security gadgets, but also stylish and modern devices that will suit your home or business design.
When it comes to high quality video intercoms, Antel Security Systems offers the global Italian brand BPT which has a 3-year warranty, premium quality and unique design. Also, we offer a wide range of Look-C brand at affordable price. Use proven and reliable technology to protect your family or business.
For more information on our Video Intercoms, or to arrange a free quote, please contact us on (03) 9018 9196.
Video Intercoms Products