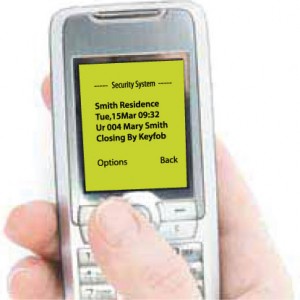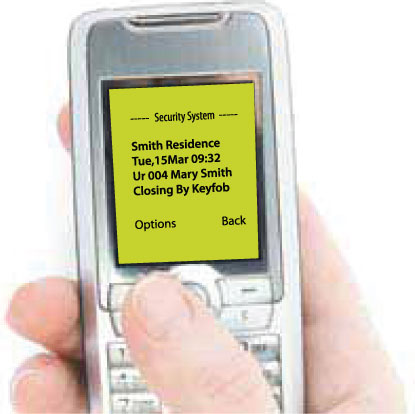 SMS/Web Reporting is one of the main advantages of Bosch Security Systems. It is an ideal and cost-effective option for self-monitoringyour home, or business or even each member of your family.
How it works
One/close reporting can be selected individually for each user and area on the panel, allowing you to monitor an access, children returning home from school, or to a particular restricted area – all via a mobile phone with SMS Text Reports or via email on your PC/iPhone/iPad. For instance, when your children leave home, you will receive a message notification with the exact date and time, user name of card/token and brief description.
Note: SMS/Web Reporting works with Solution 16plus and Solution 64 only. The SMS reporting function sends messages to up to two mobile phones.
An example of message notification:
Smith Residence
Tue, 15Mar 09:32
Ur 005 Mary Smith
Closing by key fob
In addition, you will be able to receive messages if anything is happening inside your home. For instance, if a smoke detector turns on, you will receive a message alert that your smoke detector has been triggered. If you have more than one smoke detector, the message will tell you exactly which smoke detector has been triggered.
Benefits of SMS/web reporting:
• It is extremely convenient
• It is a great option for self-monitoring
• It is reliable
• It is inexpensive
• It is easy to use
• It gives you peace of mind
For more information on our SMS/Web Reporting, please contact us on (03) 9018 9196.