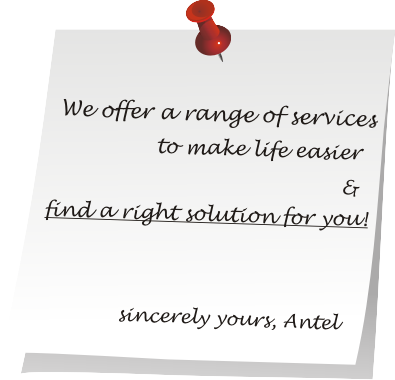 Antel Security Systems Melbourne is part of the Antel company has been operating in Australia since 2003.  Its founder, Anton, 'a Man of his Hands' with more than 12 years of industry experience, has integrated all his achievements to offer customers high quality products and unparalleled service.
Recognizing that each home and business is different, Antel customizes its security solutions to meet each customer's specifications and requirements. Our strategic partnerships with leading, brand name manufacturers allow us to provide you with the best home security alarm systems and commercial security systems to effectively protect your family, property, and business.
Antel is a reliable and trustworthy service provider that has worked with any size of commercial premises, on government projects, schools, childcare centers, retail stores, hospitals and more. Our team comprises professional technicians with extensive skills and knowledge.
Our motto: If you do, do the BEST!
We specialise in Supply, Installation, Design and Integration in the following fields:
Security Systems

Communication Services

Audio and Visual Solutions

For Commercial and Homes
Alarm and CCTV Systems
Home Automation
Smart Wiring
Video Intercoms
Access Control
Gate & Openers




Home Automation
Smart Wiring
Digital TV Antenna Installation
Digital Upgrades
Satellite Antenna Installation
Voice and Data
Networking




Home Automation

Smart Wiring

Home Theatre Systems
Multi-Room Audio/Video System
AV Equipment & Accessories
Plasma, LCD & LED TV Installation
AV/E-Recycling