Antel offers a wide range of HD CCTV Cameras, DVRs and DVR combo, to suit both business and home CCTV security purposes. We've installed, designed and integrated CCTV Security Systems for domestic, commercial and government projects, schools, restaurants, retail stores, hospitals and more. Our security experts will be able to connect your CCTV Security System to your iPhone or PC, providing you with full of control and peace of mind.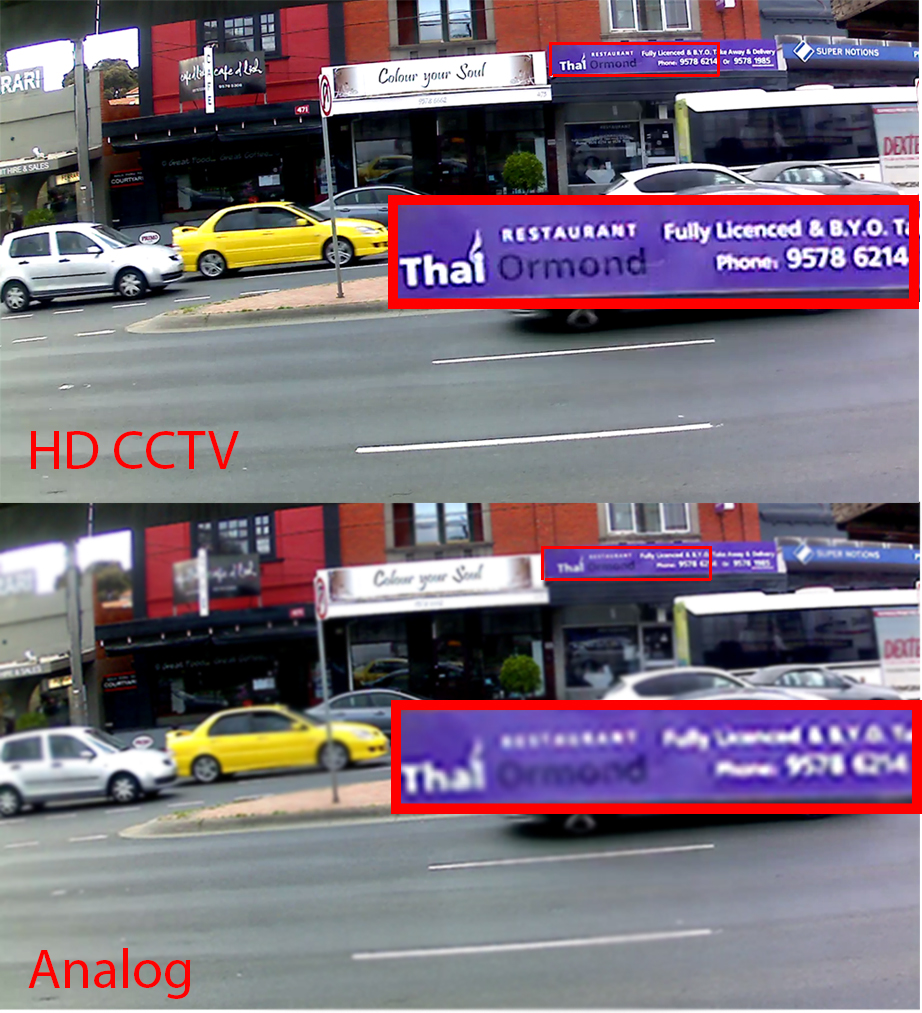 HD CCTV Cameras
HD CCTV cameras have gained an important role to play in video surveillance applications. They can provide images that are more useful, with more image detail and with wider coverage than standard resolution cameras.
The benefits:
Unparalleled resolution
With HD CCTV cameras, the resolution is at least three times better than an analog CCTV camera. HD cctv delivers uncompressed, HDTV-compliant, TV broadcast quality signals in live video viewing.
Cost-effective solution
Compared with network IP systems, HDcctv reduces costs by using existing coaxial infrastructure. If you have additional budget constraints, hybrid HDcctv systems allow you to use existing analog CCTV equipment, and provide the ability to add additional HD CCTV cameras.
The examples below are real image taken from iPhone Viewer application: